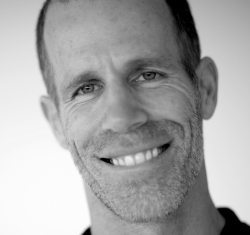 http://www.airyoga.ch/en/event/3-week-hatha-yoga-intensive-goa-india
For dedicated students, teachers and those seeking a deep immersive experience, this retreat offers a chance to explore, study and practice the major limbs of the Yoga tradition. The practice will be taught within the background and framework of both the classical Tradition, the Hatha Yoga practices and the Mahayana Buddhist tradition through the lens of the various texts and modern writings/commentaries.
At the same time, we will have a chance to explore in smaller ways how Yoga is being used today – as a therapeutic tool and how it has cross fertilized with Chinese Medicine, Restorative Applications, Sound work and the tradition of Laya Yoga including Yoga Nidra.
The backbone of the program are the long morning practices which give students intensive sessions of led Asana, Pranayama, Meditation/Contemplation, Mudra and Mantra. All classes will be taught in English.
The course covers about 150 hours. It is divided into four modules with extra days dedicated to opening and closing ceremonies. One 5-day module within the course will be dedicated to Mauna (observation of silence).
This Hatha Yoga Intensive will be offered from Saturday, November 11, 2017 through Friday, December 1, 2017 at Samata Holistic Retreat Center in North Goa, India, under the guidance of Stephen Thomas.
The Teacher
Stephen Thomas is an experienced Yoga teacher and practitioner. He leads Teacher Trainings, Workshops and Immersions across Asia and Europe. His teaching is deeply rooted in the traditional Yoga practices of Asana, Pranayama, and Meditation. His philosophical background is influenced by studies in the Classical systems of Yoga Philosophy as well as Tibetan Buddhism and Tantra.
Stephen studies directly with O.P. Tiwari of Kaivalyadham, India – a living master in the science of Pranayama. He blends this with his ongoing studies in Asana, Nutrition, Ayurveda, Philosophy and the varied modern evolutions of Yoga.